How do I clear Cache Partition on Moto X (2nd Generation) ?
Cache Partition in Android
/cache partition is mostly for saving the downloads from Google Play Store, found in /cache/downloads. It also can hold the recovery log found in /cache/recovery called last_log as well (this holds any errors and/or diagnostics from the recovery binary a la CWM or stock, which will get logged in the file to aid debugging and development of the recovery binary).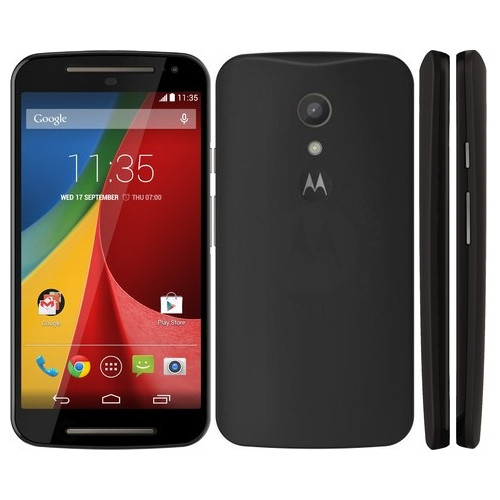 This will remove any temporary files in Moto G that may be causing the problem, but will not delete your files or settings.
Following are the steps to be followed for clearing cache partition in Lollipop (Android 5.0), for Kitkat version navigate below.
1. Ensure the device is powered off, and unplugged
2. Press and hold the Volume Down button and Power button (located on the right edge of the device) for approximately seconds then release.
3. From the "Boot Mode Selection Menu" screen, select Recovery.
Note: Use the Volume Down button to scroll through the menu options and the Volume Up button to select.
4. From the "No Command" screen (Android figure lying on his back), press and hold the Power button then press and release the Volume Up button to display the menu options.
5. Select "wipe cache partition".
Note: Use the Volume buttons to highlight and the Power button to select.
6. "Reboot system now" will be highlighted, press the Power button to select it.
Note: Allow several minutes for the reboot process to complete.
Following are the steps to be followed for clearing cache partition in KitKat ( Android  4.4)
1.With the phone powered off, press the VOL DOWN KEY for 2-3 seconds then POWER key then release.
2.The device will display different BOOT OPTIONS
3.Use the VOL DOWN Key to SCROLL to Recovery and VOL UP Key to select
Tip: If the device reboots, you may have waited to long to make a selection, you will need to begin the process again.
4.The device will display the Motorola logo and then the Android in distress ( logo with Exclamation mark)
5.Press and hold the VOL UP key for 10-15 seconds. While still holding the VOL UP key tap and release the POWER key
Tip: You can try this step, holding the phone in landscape. If you are stuck on step 6, try a force reboot by pressing the Power key and Vol Down key, and start the process again.
6.The device will display additional menu options (Text will appear in BLUE)
7.Use the VOL DOWN Key to scroll to wipe cache partition and the POWER Key to select this option
8.The device will then perform the partition wipe
9.The device will reboot and start the normal power up sequence
*Page Last Updated on : 17 Sep 2015